Important Announcement About The Torah Portion Cycle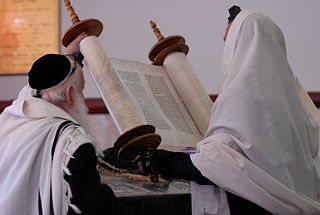 Following Passover and the Feast of Unleavened Bread this year there are two different Torah reading schedules. These two schedules will remain one week apart until we begin the book of Deuteronomy in August.
Jewish tradition adds an extra day to Passover (the name commonly given to the combined observances of Passover and Unleavened Bread) for Jews not living in the land of Israel. The reason seems to go back to the time before the calculated Hillel calendar and the uncertainty of when the moon was sited. Regardless of the reason, the practice of adding an additional day to the Feast is not Biblical.
This year (5782/2022) the extra added day happens to fall on the weekly Sabbath. Many Jewish congregations outside of Israel will still be observing the Feast on 22 Aviv (Nisan), or April 23. Because of this, the Torah Portion schedule for the Diaspora – the dispersion of Jews not living in Israel – adds a second Passover reading and delays the regular cycle by one week. Reform Judaism, a few Conservative congregations and many Hebrew Roots groups do not follow the delayed schedule; most Orthodox and Messianic Jewish congregations do.
It is important to note that the Torah reading cycle itself is just a tradition and not a commandment.
Messianic Torah Portion
We will acknowledge both reading schedules at Messianic Torah Portion. Because the one without the added Passover reading is ahead of the one for the Diaspora, and because the added day is not Biblical, this will be the primary Portion published. This is the one used in the land of Israel.